Introduction to Green Screen Concepts
Back to index...


In green screen photography you have two images, the foreground image and the background image.
The foreground image is photographed on a green screen. This is a requirement to use the software.
The software looks at the foreground image and tries to find shades of green. It then replaces the green in the foreground image with the colors in the background image.

The software creates two combined image. The first is a very low resolution preview image. This give you an quick look at the effects of the various controls. A high resolution image is then calculated. You will see that as a gradual sharpening of the output. You must wait for this high resolution image to complete before you can save or send the image.

The first thing you need to do to use the app is to use your phone or tablet to photograph a person standing in front of a green screen.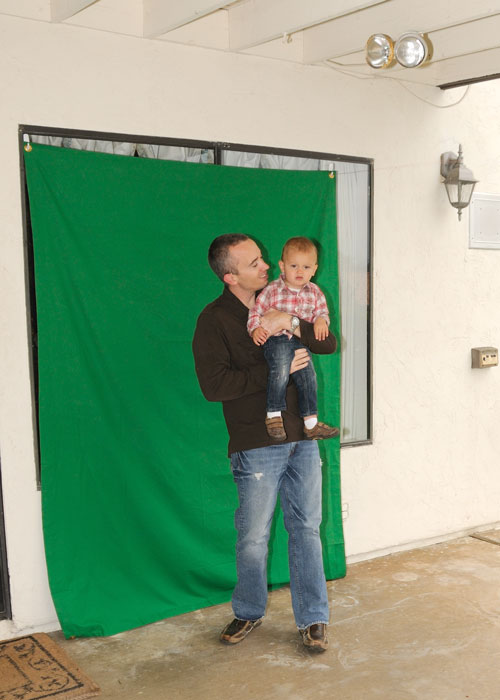 You should zoom in to make sure that green fills the image area, then take the photo. Try to make sure that there are no shadows or folds in the green screen as these will show up as black areas in the final photo.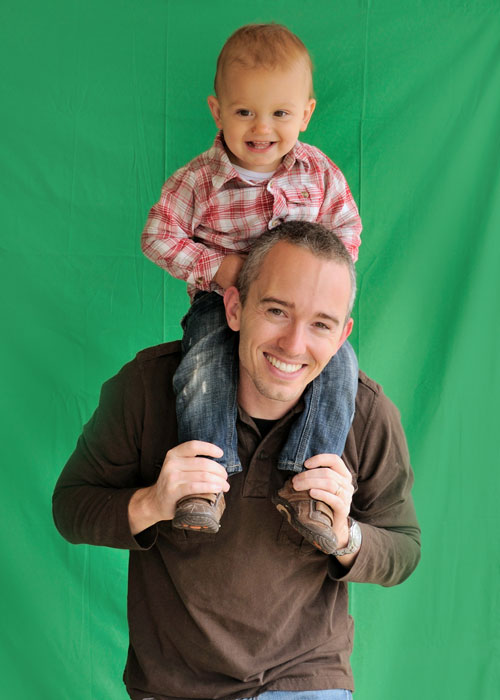 Use the Home page of the app to load this image and then load a background image. In this case a picture of the ocean.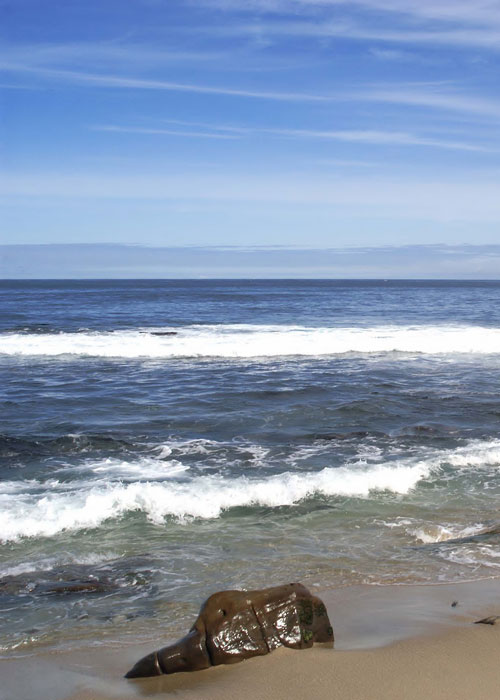 Here is the image with the ocean as a background. Note how the new image is a combonation of the foreground and the background. All the green in the foreground photo was replaced by the background image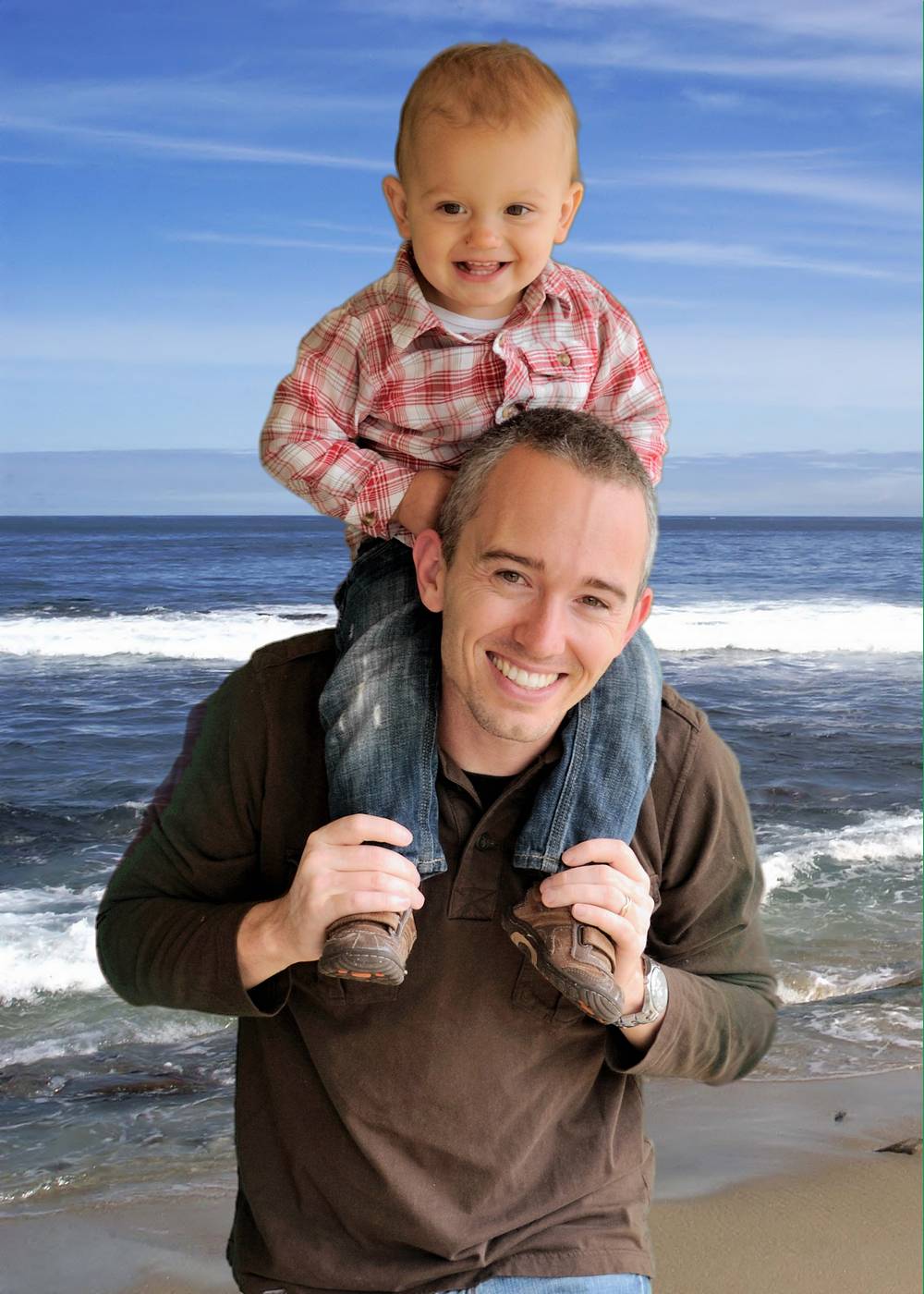 Here is the image with a rock wall as a background.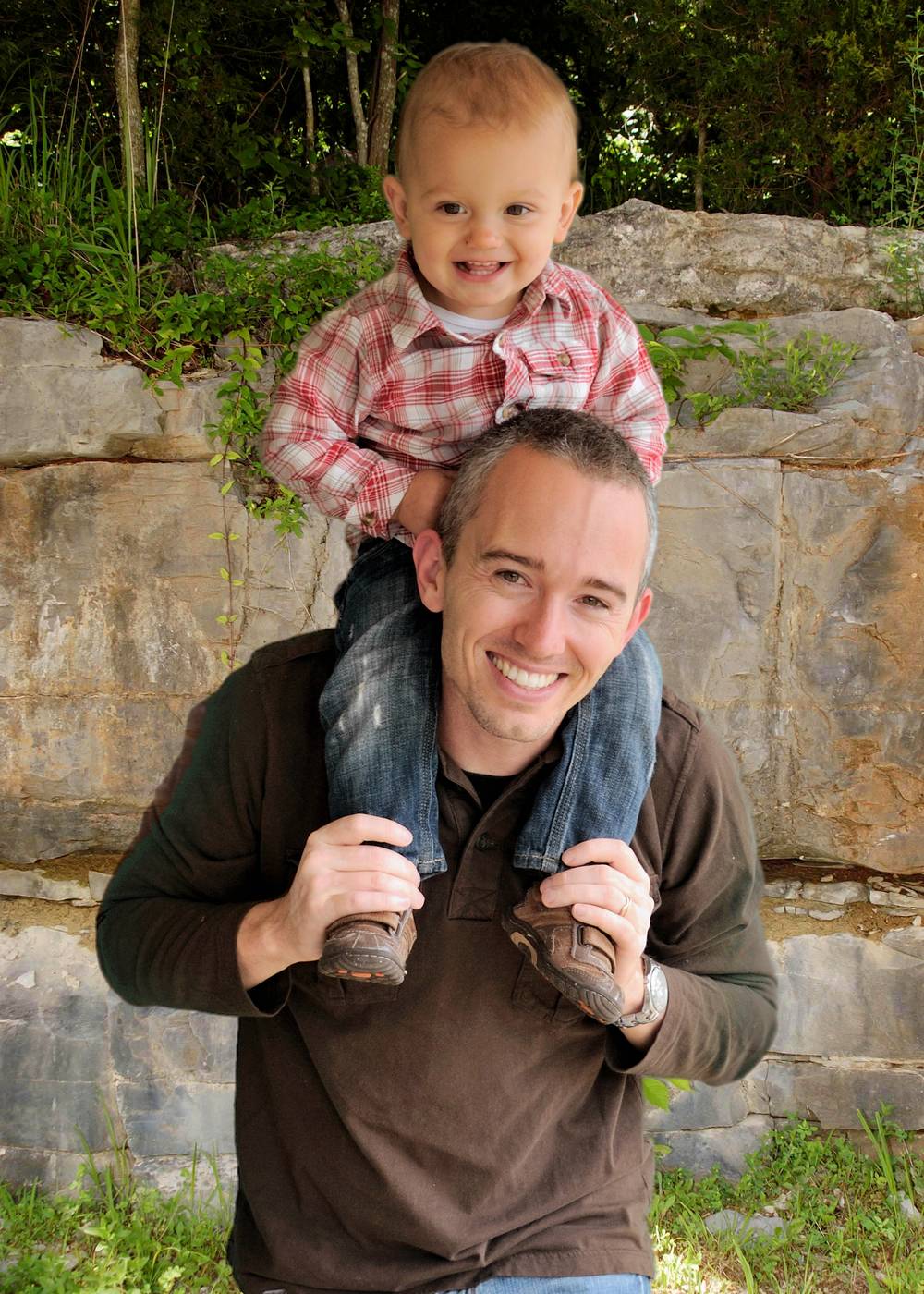 You can use any image on your camera roll as a background image.

You can purchase a green screen from www.GreenScreenWizard.com or one of the many vendors of these screens on the net or your local photo store.