Share Screen Concepts
Back to index...

This page will let you save or share the active combined image.
If the buttons on this page are grayed out then the image is still being processed.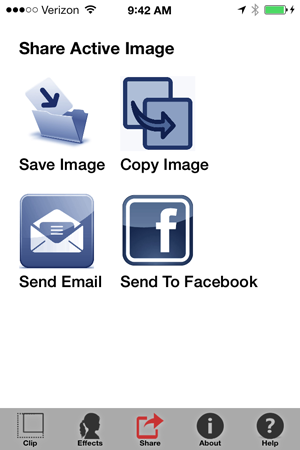 Controls:


Save Image Button- saves the combined image to the camera roll. This button is the same as the save button on the home page.

Copy Image Button - copies the image to the clipboard for sharing in other applications.

Send Email Button- this will send the combined image to any email address.

Send to Facebook Button- this will let you send the combined image to your facebook account.